Our Story
Swiped Right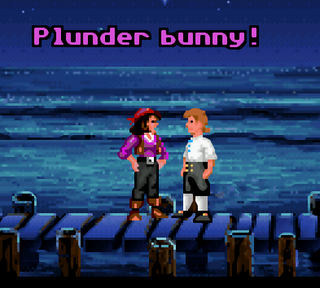 Anyone who thinks you don't have a second date from Tinder has never met us.
David was in his 3rd week of his new job. Rachel was in her 4th year of medical school. Lucky for her, she was on an easy rotation on the Upper East Side, and lucky for him he swiped right. They met at a restaurant a couple blocks away from the hospital and spent the evening talking about musical theatre, and LucasArts' Monkey Island (TM). Most unusually for a Tinder-user, 24 hours later they realized they needed to do it all over again.
Realizing 2 days in a row wasn't enough, they decided they had to keep seeing each other.
He Asked, She Answered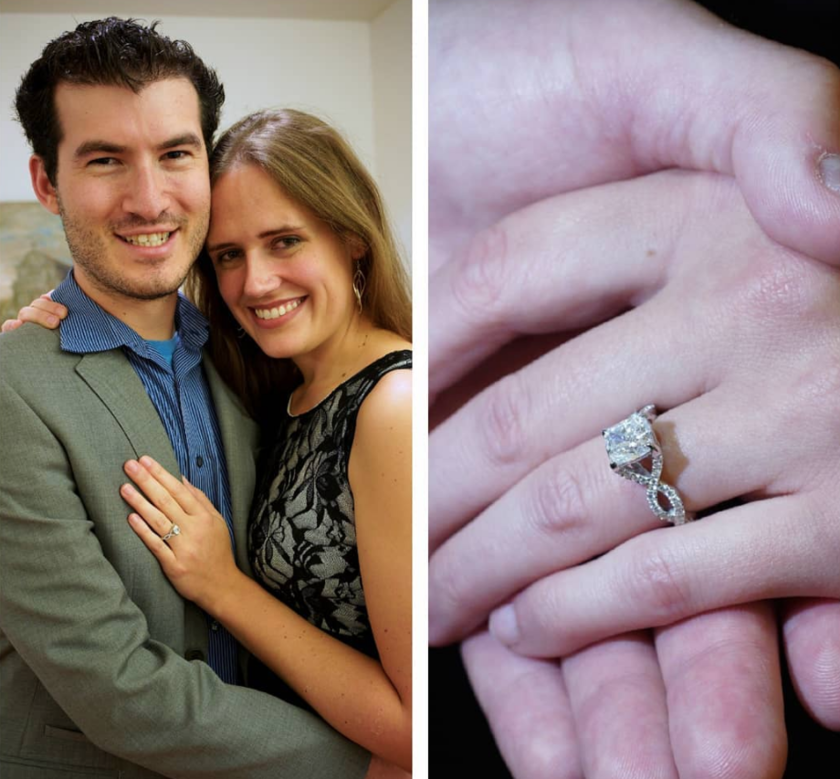 On David's 29th birthday, David (Jewish) lied to Rachel (a Shiksa). He told her that they were going out for a fancy dinner with a reservation. The past few weeks, Rachel had been asking him what he wanted for his birthday, which he'd kept insisting was solely 'the pleasure of her company.' Knowing her favorite musical is Jason Robert Brown's 'The Last Five Years,' he made it clear to her that he wanted the PERMANENT pleasure of her company. Through the apt lyrics of 'Shiksa Goddess,' he asked, and she answered.
The Wedding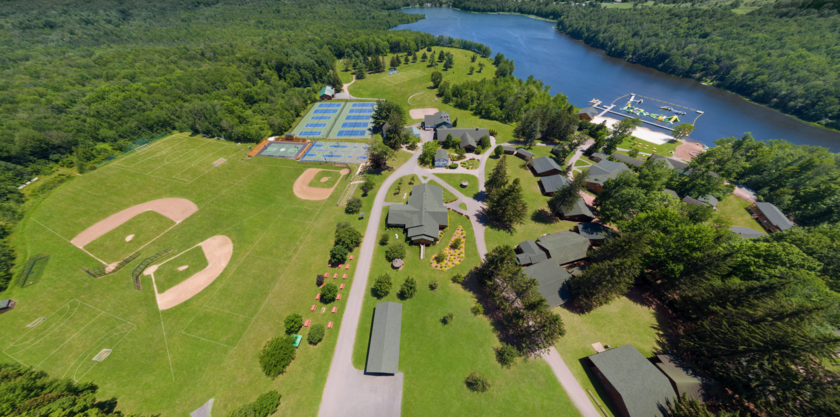 Saturday, September 14, 2019
6:00 PM
Attire: Formal
Ceremony and Reception
Trails End Camp
230 T516, Beach Lake, PA 18405
David spent 8 summers of his life as a camper and approximately 7 and 2/5ths (it's complicated) summers as a staff member at Trail's End Camp. Rachel has been on the campgrounds twice. Naturally, it holds a special place in their hearts completely equally.
Rachel has spent at least one week every summer of her life (except for one year during med school - pfft, doctor stuff) at her family's lake house in Iowa, and so the idea of a wedding on a lake really sold her. She looks forward to paddleboating with her family in the morning and getting married with them by her side in the evening.
Weekend Itinerary
Check in/Welcome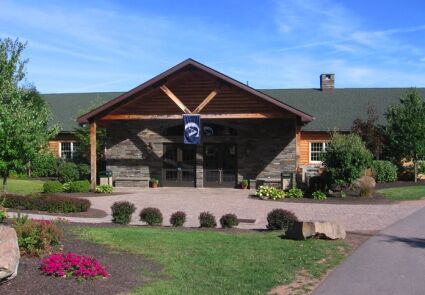 Friday, September 13, 2019
2:00 PM
Trail's End Camp
230 T516, Beach Lake, PA 18405, USA
Welcome to camp! If you're staying at camp, you'll get your room assignments and settle in. If you're staying at a hotel, come hang out, play some games, and mingle with the other guests!
Lakeside Cocktails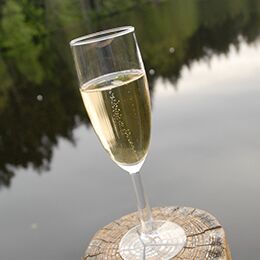 Friday, September 13, 2019
5:00 PM
By the Lake!
Join us for some drinks before dinner down by the lake!
Friday Dinner

Friday, September 13, 2019
6:00 PM
The Main Hall
Trivia and Talent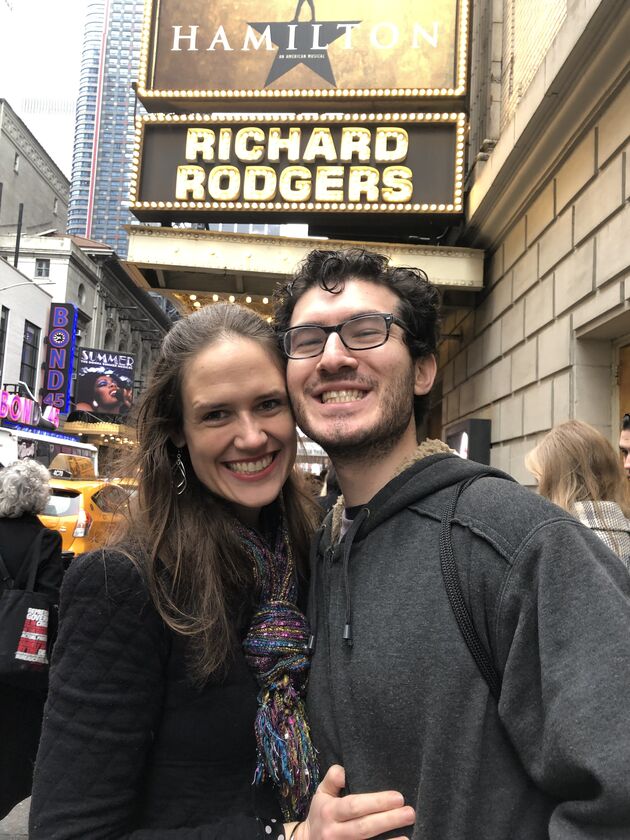 Friday, September 13, 2019
8:00 PM
The Social Hall
How well do you think you know Rachel and David? Or Game of Thrones? Or Musical Theatre? Come join us in the social hall for some fun competition, games, and music!
We're going to have an MC for the night and a live piano player. Have a favorite song that you've always wanted to belt out? Bring your sheet music!
Bonfire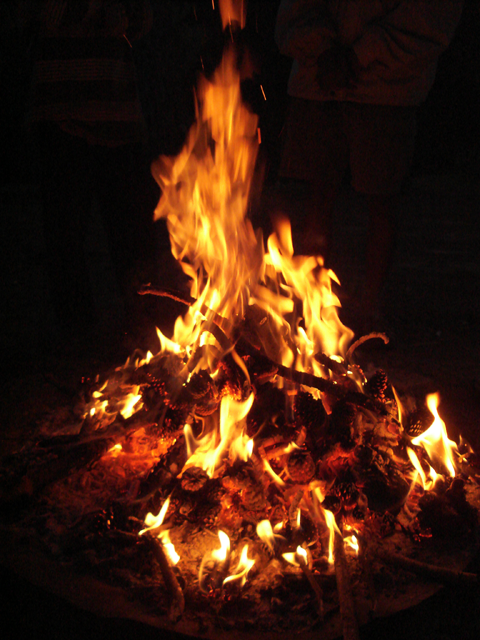 Friday, September 13, 2019
10:00 PM
Campfire by the Lake
Join Rachel and David one more evening before they tie the knot! Enjoy some drinks and s'mores down by the lake!
Breakfast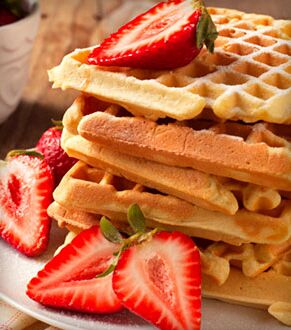 Saturday, September 14, 2019
8:00 AM
Main Hall
Grab some breakfast before a full day of fun!
Bride vs. Groom Games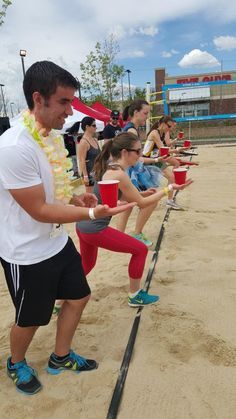 Saturday, September 14, 2019
10:00 AM
All over Camp!
Get ready to fight for team bride or team groom with some wacky relays, games, a paddle boat race, and maybe even an apache relay to tie it all together! Make sure you're ready for the competition!
Lunch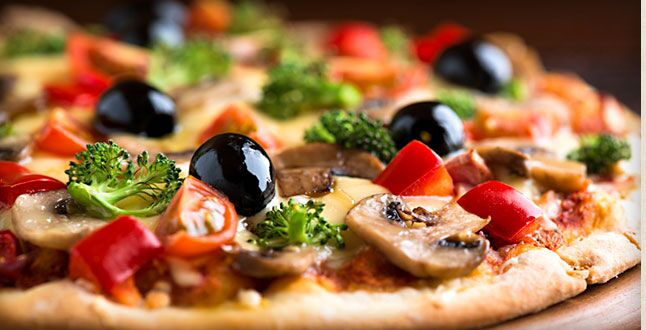 Saturday, September 14, 2019
12:00 PM
The Cookout Slope
Grab a quick bite before the fun continues!
Free Time

Saturday, September 14, 2019
1:00 PM
Didn't get time to try the zip line? Want a chance on the canoe? How about a quick basketball match? Now's your chance!
Ceremony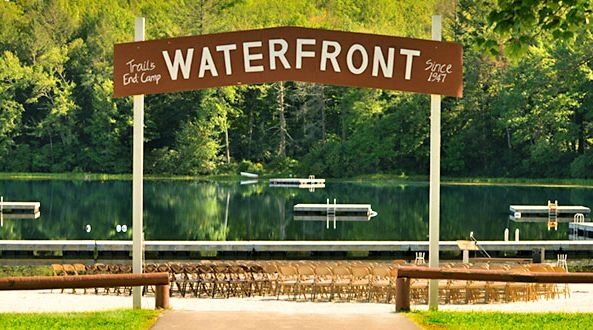 Saturday, September 14, 2019
6:00 PM
The Lake
We're Married!

Saturday, September 14, 2019
7:30 PM
The Main Hall
Lets dance the night away!
Farewell Brunch

Sunday, September 15, 2019
10:00 AM
The Main Hall
Come wish the newlyweds farewell at brunch!
Wedding Party
Paige Pruitt - Maid of Honor
Paige and Rachel have known each other...well technically before either of them were born. There was never a question as to who would be her maid of honor! Paige has been by Rachel's side since the beginning, and for every big moment, and Rachel is so excited for her to be a part of this one as well!
Jennifer Luetgens - Bridesmaid
Jen and Rachel met at a bay area bonfire a few weeks before starting college at UC Davis. They talked, decided the other one seemed pretty cool, and decided to be roommates. They then proceeded to live together for the next 5 years!
Erica Schmidt - Bridesmaid
Erica and Rachel went to medical school together and have been close every since. From family dinners down the hall from each other first year, to commute chats while they are each at separate residency programs, they've shared a lot. In fact Erica is getting married literally a week before Rachel, and Rachel can't wait to be standing up there by her side as well!
Caitlin Foye - Bridesmaid
Caitlin has been one of David's (Rosie's) best friends for forever. Needless to say when Rosie and Rachel started dating, he needed Caitlin's approval before making anything official. Its a good thing that on New Years Eve when Rachel and Caitlin first met, they hit it off! Now she can't wait for her to be part of their wedding as well!
Brooke Calabrese - Bridesmaid
Brooke has been one of Rachel's close friends in medical school, and was a member of her "study group" during the first two years. From late night study sessions, to puppy cuddles with Lemy, Brooke has always been there for Rachel, and she can't wait to get married with her by her side!
Jacquelyn Kain - Bridesmaid
Jacquelyn was one of Rachel's roommates in the first year of medical school, and they decided to continue living together in their second year, even when their apartment flooded and turned into a rainforest-twice!
Jennifer Wolff - Bridesmaid
Jen was also part of Rachel's study group in medical school, and she couldn't have made it through without her! Jen continues her residency at Northwell in Emergency Medicine/Internal Medicine combined and Rachel is thrilled that Jen will be a resident ALMOST as long as she will!
Philip Fleisher - Best Man
Phil's family moved over David's back fence when Phil was 4 and David was 3. Among almost daily playdates, highlights included 'Superheroes' outdoors, or 'Stratego' indoors. Years down the line, they'd begin attending Mint Condition Comics & Collectibles (RIP), where they'd studiously learn the arts of Magic the Gathering. On to the Schreiber High stage they went, appearing in many plays and musicals along the way. From elementary school to high school, from casual card games to cross country board game conventions, from high school shows to Broadway shows, their friendship has continued to hold true, with weekly/daily playdates continuing to this very day.
Noah Rosenblatt - Groomsman
Noah was an early reader. Moreover, he was an early comprehender. Complicated concepts that a precocious 7 year old has no business knowing came to Noah in spades. Except for one thing - He just could not get through the Harry Potter books; they were too damn complicated. Enter David, 5 years' Noah's better. He read the first four Harry Potter books out loud to Noah, quizzing him along the way about every last detail. Noah attempted to read the 5th book on his own, but the audiobooks as presented by David were too tempting to give up and so Noah returned to David's tutelage, forsaking reading forever more (except for food recipes.) His ability to quote something obscure (usually Downton Abbey or its objective prequel, Titanic) knows no bounds. Noah's favourite musical is Flower Drum Song, and you should ask him about it.
Eric Rosenblatt - Groomsman
Not to be outdone, Eric is king of doing things that David likes in ways that David doesn't like. Does David love a TV show? Great! Eric has seen...episode 1 only, or episodes 3, 5, and 9. Does David love a book? Great! Eric might have read...200 of its 600 pages. After following David to Muhlenberg College (an exemplary choice), Eric also joined David's erstwhile A Capella group, 'Noteworthy' (another exemplary choice.) In Fall 2018, they took to the stage together, in St. Jean's Players' 'Bye Bye Birdie' and who knows what the theatrical future holds.
Devin Block - Groomsman
At Muhlenberg College, Devin and David both joined Noteworthy A Capella at the same time. They connected through a shared love of not drinking, playing Super Smash Bros. Melee, and singing showtunes (David's first choice, Devin's last one.) But what really brought them together was when they decided they both wanted/needed to see National Treasure: Book of Secrets. On the way home from that objective 7/10, David noticed a familiar piece of paper on Devin's dashboard. Confirming with Devin that it was indeed (as David suspected) a DCI number, their shared enjoyment of Magic: The Gathering emerged. Flashforward 12 years and innumerable board games later, and they've since lived together for 3-8 years depending on your metric. Nary has there been a more Odd Coupling.
Matthew Gray - Groomsman
Matthew 'Patti Lupone' Gray didn't enter David's circle until 9th grade, but when he did, they dove in headfirst and never looked back. Their families became fast friends as they hung out more and more. Matt once trapped David in his bedroom and forced him to watch a movie he didn't want to watch. (It's ok - several others were entombed with David that day.) We learned 2 things that day - 1. Substance abuse, as the film taught us, is a real problem for Middle America and someone should do something about it, and 2. David and Matt have a bond that is difficult to break, nay, one that is surely impenetrable to those who'd dare oppose them. Ever since Matt was the Barrel to David's Lockstock in Urinetown: The Musical (one of many they did together), David knew Matt was in it for the long haul. So did Matt, when David donned the mantle of Matt's Best Man earlier this year. And now, it's time for Matt to return it in kind. No pressure.
Michael Kaplan - Groomsman
There's nothing that Michael and David haven't fought about. The running theory was always that one is a match and the other is gasoline. Upon meeting in Mrs. Rosenwald's 1st grade class, they have since taken zero steps towards changing the longstanding theory. The only days of 1st grade David didn't spend having playdates with Michael were days they were punished and not allowed outside. N64 games came and went, with Gamecube, and ultimately tabletop games all joining forces to find the next big thing for David and Michael to fight about. But that hill is far too high, and will only continue to grow over time - What grassy knoll will come next? [Edit from Michael - It's not a knoll, you idiot, it's a mound.]
Dan Greenfield - Groomsman
Dan's the only person on this list who Squintz knew for several years before actually being friends with, instead of instantly falling into friendship headfirst. But you know what they say - if at first you don't succeed, wait until senior year of school when a bunch of juniors, spearheaded by Dan, need your prioritized lottery number for room selection! Fueled by Dan's compulsive need to be a good student, and Squintz' lack of ability to study for anything, they formed an unlikely study pairing, with the studying provided by Dan and the distractions provided by Squintz. They have continued to be objectively correct about all things ever since.
Jayla Katz - Flower Girl
Coming in at a mean, lean 6 foot 8, Jayla came here ready to party. From the rough streets of Long Island, her dad (David's cousin Brian) and her mom Jo have been preparing her for this moment from day one. She plans to be the best flower girl all over camp...if she has any flowers left after spinning origami out of her tiara.
Theo Pietras - Ring Bearer
Son of David's cousin Danielle and her husband Cody, Theo was born with 6 PhDs and a knack for reading that will earn him a Rhodes Scholar by age 7. When he was 2 and a half, just like all the other kids, he decided he'd be a chef for Halloween. Naturally. Theo looks forward to losing track of the rings on his way down the aisle, distracted by reading the instruction manual on the ring box.
Mira - Ring Bear
Mira joined David and Rachel's family in December, and they couldn't be happier. When she isn't playing with her toys, or finding new inappropriate things to chew on, Mira is counting down the days to when she gets to walk down the aisle as Rachel and David's "Ring Bear."