Guest Accommodations
Where to Stay?

We highly recommend that you consider staying with us at camp!
All activities and events will be at camp, thereby allowing you to maximize your time. We have hotel blocks booked offsite, so whether you stay at camp, or you stay in a hotel, we're excited to celebrate the weekend with you!
If you stay at camp, we will assign you to either a bunk with twin beds filled with friends or family, or a separate private room with a queen bed where space allows. If you have any questions about what your accommodations will be, please reach out to Rachel or David, who will let you know your assigned room.
If you decide that you will not be staying at camp, please find hotel options below. Rooms have been reserved, so please ask for our names under your booking. If you book at a hotel, no further action is needed other than an RSVP!
Trail's End Camp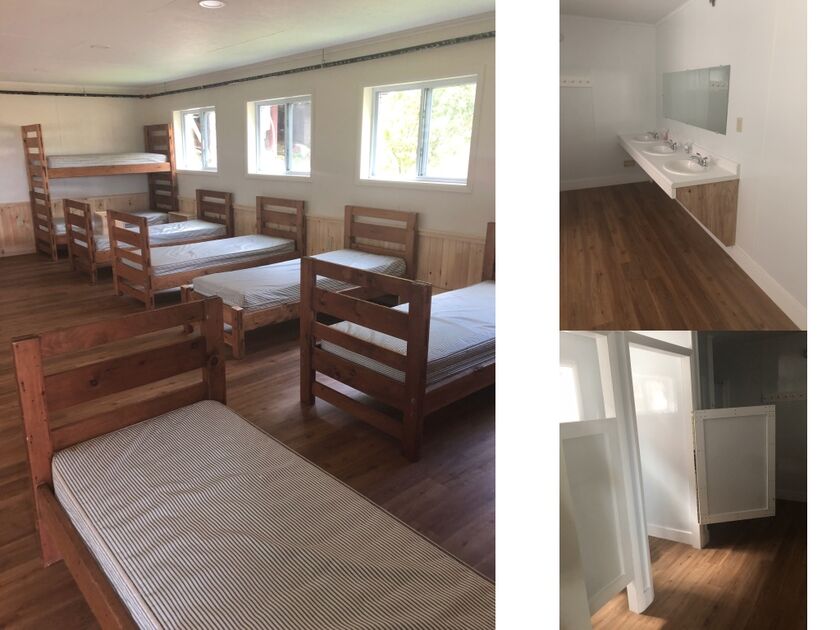 230 T516, Beach Lake, PA 18405, USA

Trail's End offers several lodging options. Regardless of where you stay, you will experience the comfort and natural beauty found only at a modern, mountain retreat.
Private Rooms
In a horseshoe pattern amidst tall trees and green grass, Garden Cottages offer a lovely retreat getaway. Each space offers a walk-in closet and private bathroom. Enjoy the rustic setting and the cozy nights.
Country Bunks
Bunks are designed in horseshoe patterns on the campus. Nestled on green fields and surrounded by trees, they create a wonderfully rustic setting with the comforts of modern day life. Bunks have tiled or wood floors, a room for sleeping, a changing room and a multi-person bathroom, and are approximately 1,100 square feet each.
Click the Link below to book at Camp!
The Settlers Inn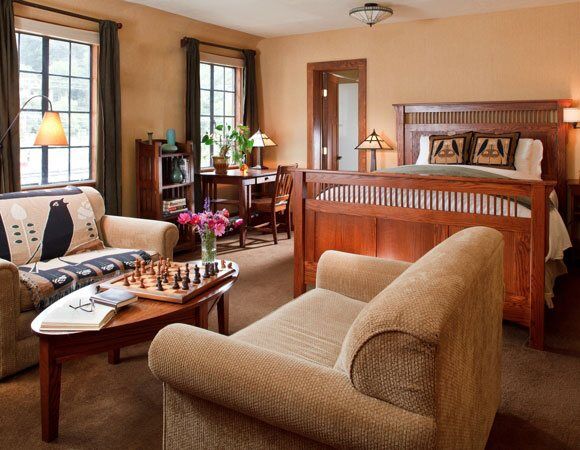 4 Main Ave, Hawley, PA 18428, USA
(570)-226-2993 | desk@thesettlersinn.com

Wayne on Main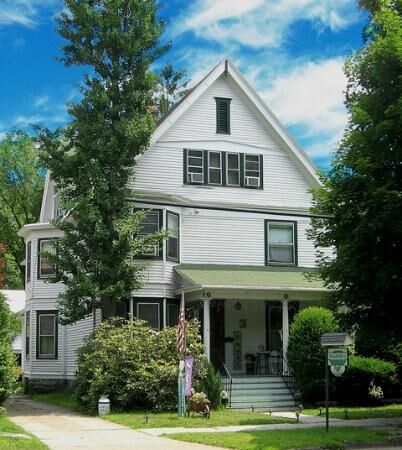 1415 Main St, Honesdale, PA 18431, USA
(570) 253-4533

Phone number only. Very intimate personalized stay. Recommended by camp as great location for previous wedding guests.
Hotel Wayne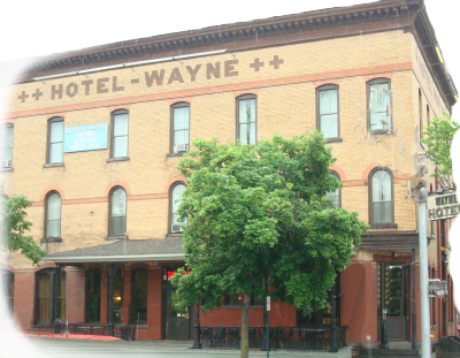 1202 Main St, Honesdale, PA 18431, USA
(570)-253-3290

Centrally located in Honesdale, the county seat of Wayne County, Pennsylvania, the Hotel Wayne is within walking distance of all major attractions including the downtown historic district, antique shops, art galleries, court house, and hospital.
Wayne Inn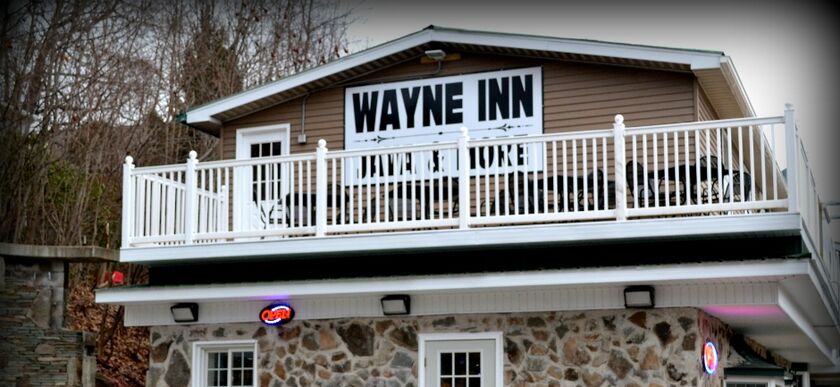 100 Terrace St, Honesdale, PA 18431, USA
(570)-616-0199

The Wayne Inn in Honesdale, PA, is a 28-room hotel conveniently located in the county seat, at the intersection of Route 6 and Route 191, includes a lovely on site coffee shop, JAVA & More, which features premium and specialty coffees along with wine, and craft beers. JAVA & More also serves breakfast and lunch with indoor and outdoor seating.
The Wayne Inn also features a handicap accessible first floor, plenty of free parking, and free high speed Wi-fi.
Gresham's Lake View Motel
2499 U.S. 6, Hawley, PA 18428, USA
(570)-226-4621 | info@greshamsmotel.com

Located conveniently on US Route 6, directly across the street from the lake's only public beach, all rooms overlook beautiful Lake Wallenpaupack, offering some of the most beautiful sunsets you will ever see.
Rooms feature free WiFi, cable TV, AC, and refrigerators. In addition, you can walk to their on-site family restaurant; Gresham's Chophouse, owned and managed by the fourth generation of Regenski's; Tom Jr, Paul and Joseph.
Packing List
What should I bring?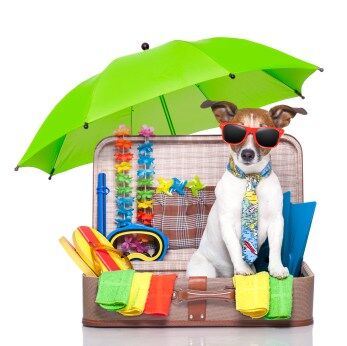 Pack for a mini camp getaway! Imagine this more like a mountain resort than roughing it in the woods (although that's fun too!) There are modern restrooms and shower facilities, and all rooms come with bedding/blankets.
Most importantly, pack things to have fun! This includes anything from tennis rackets to boardgames and everything in between! For a more complete list of things to bring, look below!
Bed
All rooms have either a queen or twin beds with blankets/sheets/towels. Things you could bring:
• Extra Blanket
• Extra Pillow
• Pajamas (If you have roommates, they'll appreciate this...)
Bath
Every bunk and room has an attached bathroom complete with sinks/showers (and even toilets!)
Things to bring:
• Toiletries
• Hairdryer/curler

• Makeup
• Anything else you might need to get all dressed up for our "I dos!"
Things provided:
• Soap
• Shampoo
Clothing
There's lots to do, and camp is going to transform on Saturday from casual fun to a full out formal affair- so bring both!
• Jeans
• Shorts
• Jorts (never nudes only)
• T-shirts
• Sweater/Jacket (for when it gets colder in the evening, or for late night campfires)
• Swimsuit
• Sandals/Flip Flops
• Athletic wear (Plenty of opportunities for basketball/soccer and don't forget the bride side vs. groom side apache relay!)
• Sneakers (required, if you wish to go on the zip line and ropes course)
• Sunglasses
• Glasses (if you wear glasses)
• Formal wear
• Jewelry
• Dress shoes
Fun
Want to challenge someone to a tennis match? How about a dodgeball competition? We can do all that! Necessary sports balls are included, but just make sure to bring your gear:
• Tennis Racket
• Baseball bat
• Baseball glove
• Board games (We plan on having a room dedicated to board games all weekend, so bring 'em!)
Miscellaneous
Other odds and ends:
• Bug spray
• Sunblock (Rachel's California tongue)
• Sunscreen (David's New York lingo)

Things to Do
Trail's End Camp

230 T516, Beach Lake, PA 18405, USA

Outdoor Activities
Basketball • Tennis • Football • Soccer • Nature Trails • Biking • Volleyball • Golf • Softball & Baseball • Hockey • Lacrosse • Zip Line/Ropes Course

Fitness
Fitness centers include:
Weight Room • Dance Studio • Aerobics Room • Yoga Studio
Aquatics
Lake • Canoeing • Kayaking • Pedal Boating
Travel and Transportation
Driving?
NEW YORK CITY
Take any road leading to the New York State Thruway (Interstate 87) North.
Take exit 16 (Harriman) to Route 17 West.
Continue on Route 17 to Exit 104 (Route 17B Monticello)
Follow Route 17B for 11 miles
Turn left onto Sullivan County 115/52 (Russell Farm will be on your right)
Follow the road for 12 miles until the end
Make a right turn onto 97 South towards Narrowsburg
Proceed 6 miles until you reach Beach Lake
Look for the Trail's End sign on your left and make a right onto Trail's End Road
Follow road for about a mile to camp
FROM CENTRAL AND SOUTHERN NEW JERSEY
Take any road leading to Interstate 80 West.
Continue on Interstate 80 West and take exit 34B (Sparta) to Route 15 North.
Continue to the end of Route 15 North.
Take Route 206 North and continue over the bridge into Pennsylvania and through Milford.
Continue past Milford and take Interstate 84 West.
Continue on Interstate 84 West and take exit 30 (Blooming Grove)
Turn right at the end of the ramp and take Route 402 North to Route 6.
Turn left onto Route 6 West and travel through Hawley (about 5 miles to the village of Indian Orchard - Amerigas is on the left)
Turn right onto Route 652
Take Route 652 4 miles until you see the Trail's End sign on your right and you will make a left onto Trail's End Road
Follow the road for about a mile to camp


WESTCHESTER AND CONNETICUT
Take any road leading to Interstate 84 West
Continue on 84 West and take exit 30 (Blooming Grove).
Turn right at the end of the ramp and take Route 402 North to Route 6.
Turn left onto Route 6 West and travel through Hawley (about 5 miles to the village of Indian Orchard - Amerigas is on the left)
Turn right onto Route 652
Take Route 652 4 miles until you see the Trail's End sign on your right and you will make a left onto Trail's End Road
Follow the road for about a mile to camp


FROM PHILADELPHIA / SCRANTON AREA
Take any road leading to Interstate 476 North (Northeast Extension of the PA Turnpike).
Take exit 115 to Interstate 81 North.
Continue to exit 187 - Carbondale (New Route 6 East Casey Highway, NOT Business Route 6).
Take Route 6 through the town of Honesdale
Make a left on Route 652 (Beach Lake Hwy)
Take Route 652 4 miles until you see the Trail's End sign on your right and you will make a left onto Trail's End Road
Follow the road for about a mile to camp